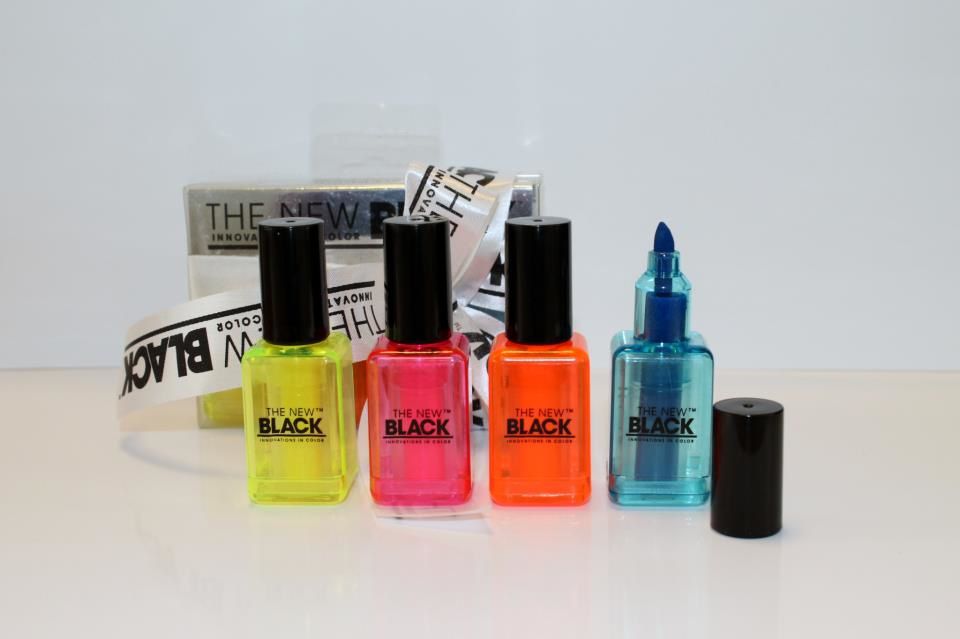 Salut les filles!
Aujourd'hui pas de nail art mais un petit artcile très court pour vous exprimer ma joie (il m'en faut peu vous verrez) sur ce qu'il vient tout juste de se passer.
Sur facebook je suis fan de "The New Black Europe", marque de vernis à ongles assez originale. Ils avaient un giveaway de 10 sets de stabilots en forme de pot vernis à ongles. Je trouve ça excellent et c'est tout à fait moi :D
J'ai donc participé mais en me disant que de toute façon je ne gaganais jamais dans les tirage au sort, ce qui était vrai jusqu'à.....
....il y a 10 minutes, leur résultat ont été mis en ligne:
1ère de la liste!!!!!!!!!!!!!
Je suis supeeeeeer contente hihi!
Voilà :D Je ne vous ferais pas de swatches hein :p
Bonne soirée! Des funky bisettes à vous toutes!
Hi girls!
No nail art today, just a couple of lines about what just happened to me, that make me super happy.
I'm a fan of "The New Black Europe" on facebook, a nail polish brand that is original. They had a giveaway for 10 sets of markers (picture). I think it's super cute and it fits me perfectly :D
So I participated but I was like "I never win this kind of things anyway"
They put the names on their page about 10 minutes ago and I'm number 1 on the list!!!!!!
I'm super happy hihi!!!!!
So... I won't do swatches for these :p
Have a nice evening!!
The New Black knows that real fashion comes from the street, it is in the wind, in the mix, in your...